Spotlight
GUINEA
Document
Africa Mining Intelligence dated 16/07/2019
Is Liberia the solution to Rio Tinto and Chinalco's Simandou iron ore challenge?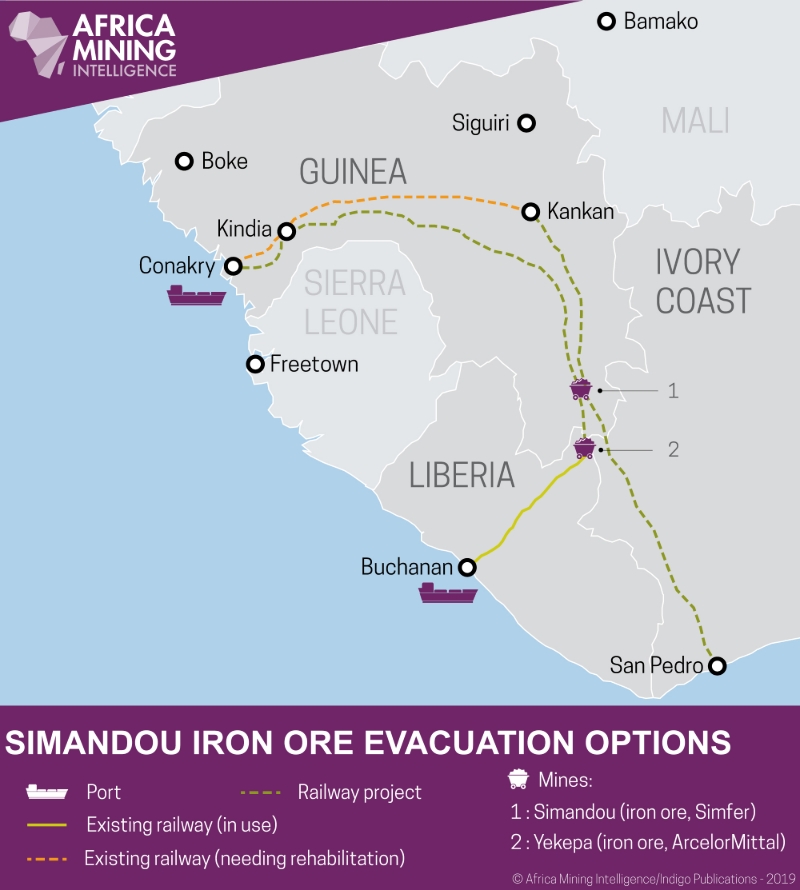 Not wanting to have infrastructure costs cut into the profitability of their Guinean iron ore deposit Simandou, Australian mining giant Rio Tinto and China's Chinalco are in talks to sell the site's first output to steel giant ArcelorMittal. The multinational [...]
Exclusive document
Simandou iron ore evacuations options.
The entire article (570 words) may be accessed by subscribers or e-wallet users
---
Not a reader yet?
Create an account
Create an account and test drive our offer
Subscribe
Each of these subscriptions
give you access to this article
AfricaIntelligence.com
Africa Mining Intelligence
Discover our offers
SPECIAL OFFER
25% OFF your subscription to AfricaIntelligence.com
Offer available until 20/08/2019
Receive prompts for these topics