Published on 10 April 2012
Would-be presidents scramble to control media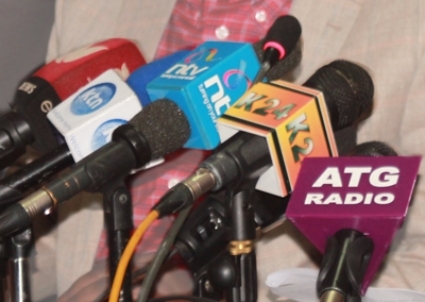 Potential candidates in Kenya's presidential election scheduled for the end of this year or in early 2013 are battling to win control of private media outlets. Deputy prime minister Uhuru Kenyatta enjoys a head-start over the others for the simple reason his family already owns a press group; that clearly helps him to soften the local impact of his indictment by the International Criminal Court (ICC) in The Hague.

Another with his eye on the prize, former minister William Ruto, is working flat out to found a media empire of his own to serve his cause. Other political figures and members of the government have private radio stations or newspapers in their pockets and intend to use them to back their respective candidates when the time comes. This is the case of defense minister Mohamed Yusuf Haji who owns a raft of private radio stations in the north east of the country, his native region, and where he enjoys the most influence.

This report from the Indian Ocean Newsletter describes how certain politicians have managed to put a lock on the private media. To be read with the forthcoming elections in mind.

This article may be accessed by subscribers and e-wallet holders (EUR 29)
Log in to read more
---
A free issue and a selection of free articles
Summaries and email notifications