Published on 01 December 2016
Pyongyang, an alternative to the West?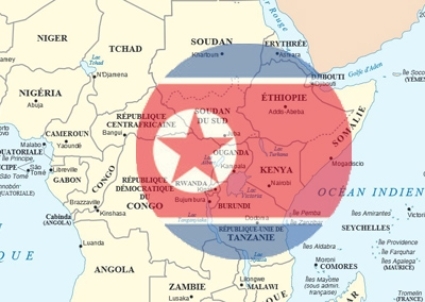 On Sept. 9 North Korea conducted a new nuclear test in violation of UN Security Council resolutions. Few African states spoke out to condemn Pyongyang. And with good reason: Kim Jong-un is engaged in a number of military and economic partnerships with several of them.

If some African countries, like Sudan, are keeping their distance from North Korea, business between it and the continent continues to grow, to the tune of an annual $216 million.

Aside from the commercial benefits of such trade, Pyongyang also draws even more significant political capital from it. The Communist regime is in search of allies to break its diplomatic isolation, just as some African states are keen to mitigate pressure from the West.
This article may be accessed by subscribers and e-wallet holders (EUR 14)
Log in to read more
---
A free issue and a selection of free articles
Summaries and email notifications