Published on 24 November 2011
A difficult changeover in Tunisia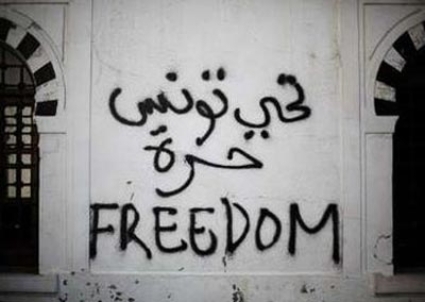 So what is the current standing of Tunisia's democratic process and attempts to stabilize the economy following the October elections, the first after the fall of Zine el-Abidine Ben Ali's regime? While the authorities are struggling to rid the economy and government of Ben Ali elements, some of his former supporters have managed to retain considerable influence in the political arena. Determined not to be a bystander, Washington has involved itself in the changeover, even if that has meant supporting the Islamist Ennahda party, the biggest bloc in the new Parliament.
This article may be accessed by subscribers and e-wallet holders (EUR 40)
Log in to read more
---
A free issue and a selection of free articles
Summaries and email notifications
Abderraouf Mkadmi
Up to now chief editor of the daily Al Chourouk [...]
Dar Assabah on a very tight leash
The Tunisian government has put the country's leading press group, Dar Assabah, which publishes the dailies Assabah and Le Temps, [...]
Karoui steps forward as Jebali's coach
The secretary-general of Ennahda, Hamadi Jebali, has found a rather improbable coach to help him carry out the functions of [...]
Horse-trading between "friends"
Talks on forming a future government are moving ahead between the three winners (Ennahda, CPR and FDTL) and the "small" [...]
Foreign firms now under microscope
The Nov. 10 publication of a report by Tunisia's Commission d'Investigation sur la Corruption et la Malversation (CICM) could claim [...]
Jabali makes eyes at business circles
The secretary-general of Ennahda and probably Tunisia's next prime minister, Hamadi Jebali, is fully aware he needs to reassure the [...]
Zouari lines up Peugeot dealership
Businessman Hafedh Zouari, who hails from the Sahel region, has every intention of becoming a force to be reckoned with [...]
The big bank overhaul begins
With only days to go before a new government is formed, the governor of Banque Centrale de Tunisie (BCT), Mustapha Kamel Nabli, and finance minister Jalloul Ayed are working overtime to straighten out the books - good or bad -of [. [...]
No duty-free ride for Hamila
Tarek Hamila, the boss of YKH Holding, is going to have to fight to hang on to his crown as [...]
Fresh start for Slim Chiboub
Slim Chiboub, the husband of ousted president Zine el-Abidine Ben Ali's daughter from a first marriage, Dorsaf, is still in [...]
Kamel Eltaief pushes for status quo
Although Ennahda, the moderate Islamist party that scooped Tunisia's elections on October 23, and its allies CPR and FDTL are poised to strike a power-sharing agreement (see right), most ministerial posts have yet to be handed out. [...]
Ali Seriati
Head of the private security detail of Zine el-Abidine Ben [...]
Youssef Neji
Tunisian interior minister Habib Essid has just appointed Youssef Neji [...]
Salah Baccari
Two months after joining the Al Moubadara party as its [...]
Riyadh shelters Ben Ali- and wants Kallel
Zine el-Abidine Ben Ali can sleep peacefully. Maghreb Confidential's sources say the Saudi authorities won't extradite the former Tunisian leader [...]
Richard Johanssen
Richard Johanssen is the new boss of the Middle East [...]
UNITED STATES
LIBYA
22/09/2011
Chemonics plants flag in Tripoli
One of the big winners of the Arab Spring has turned out to be the U.S. firm Chemonics. The Office [...]
Merger in the cards for Orange & TT?
Nobody seems to have an immediate answer to the question of what to do with the 51% stake in Orange [...]
Moez Souabni
Son in law of Abdelwaheb Abdallah (long-standing adviser to Zine [...]
Will Paris extradite El Materi's father?
An international arrest warrant was issued on Aug. 26 for Moncef El Materi, father of Sakher el Materi, son-in-law of [...]
Orion Management
Orion Management and Acuna, better known under the name TAC [...]
MEPI dollars rain on Tunisia
The U.S. State Department's Middle East Partnership Initiative (MEPI) has found a new teacher's pet: post-Ben Ali Tunisia. Throughout the [...]
Washington seeks stable hinterland
Towns like Kasserine, Sidi Bouzid, Gafsa and Tataouine were all but forgotten by the past regimes of Zine el-Abidine Ben [...]
Washington targets democracy dividends
Like the State Department and the agencies under its wing, which quickly sprung into action to back Tunisia's transition to democracy, the Department of Commerce has jumped into the arena. The Department recently put the final touches to a new [. [...]
Washington ready to play soft Islam card
Could Washington turn out to be the Islamist Ennahda party's best friend? That wouldn't be the least paradox in post-Ben Ali Tunisia. Anxious to weigh on the political scene in the country (MC 960), the United States is sending any [. [...]