Published on 24 April 2014
Orange Tunisie: the poker match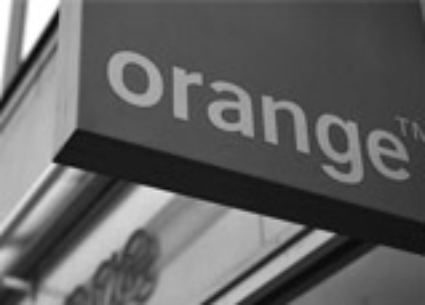 Ben Ali's son in law, Marouane Mabrouk, is pulling out all the stops to keep control of Orange Tunisie, local subsidiary of the French telecommunications giant, Orange. Before the revolution, he and his wife, Cyrine Ben Ali, had a 51% holding in the company, and, over the last few months, he has been engaged in a tug of war with Al-Karama, the state holding company which manages the companies confiscated from the Ben Ali clan. Marouane Mabrouk is currently winning on points after an interim court ruling authorised him to take back control of the group on February 11 but this legal imbroglio can be expected to continue for a long time yet.

For its part, Orange has brought out the heavy artillery to try and regain control of its Tunisian subsidiary. For a time, it was planning to propose that the company be dissolved at the general assembly on April 25 before, finally, deciding not to adopt this course. Beyond this duel for control of Orange Tunisie, however, there are questions about the very existence of the company in the future. The Tunisian government is less and less convinced that there is room for three operators in the country and could consider merging Orange Tunisie with Tunisie Telecom.

This article may be accessed by subscribers and e-wallet holders (EUR 14)
Log in to read more
---
A free issue and a selection of free articles
Summaries and email notifications
A tie in Karama vs Mabrouk game
In charge of managing the biggest firms confiscated from the [...]
Jomaa takes back Al Karama brief
Prime minister Mehdi Jonaa is seeking to take over the process of selling firms confiscated the Ben Ali clan. According [...]
Decision imminent in Orange affair
According to our sources, the Tunisian judicial authorities are expected to hand down a verdict by the end of July [...]
Orange's fast financial footwork
Free
The board of Orange Tunisie is to meet in extraordinary session on June 25 to examine an operation to reduce [...]
Beltaifa likely to keep mum about Orange
Consultant Mounir Beltaifa has been chosen to moderate a workshop [...]
Mabrouk takes on EU in Luxembourg
Battling to regain control of his companies in Tunisia, including [...]
Orange just wants it all to end
Free
France's Orange appears fed up in its quest for a solution to the crisis gripping its Tunisian subsidiary. According to [...]
Orange's ultimatum won't resolve the issue
Revealed by Maghreb Confidential in its last issue (MC 1106), Orange's warning shot against its partner, Marouane Mabrouk, had the desired effect. By threatening to dissolve its subsidiary Orange Tunisie, the French telecommunications giant wormed its way back into talks [. [...]
Orange fires warning shot
France's Orange has called in the heavy artillery to re-gain its Tunisian affiliate. Maghreb Confidential understands the operator has asked [...]
Mabrouk-Al Karama's return match
The next round in the fight between Marouane Mabrouk and the state-owned holding company Al Karama Holding for control of [...]
Mabrouk loses Orange but resists
Marouane Mabrouk appears determined to push back against Al Karama, the public holding company tasked with administering firms confiscated from [...]
Marouane Mabrouk's empire targeted
The reign of Marouane Mabrouk as managing director of Orange Tunisie looks like it is coming to a close. According [...]
A high-level rift over confiscated firms
Long rather muffled, disagreement within the government over the sensitive issue of assets and companies confiscated after the fall of the Ben Ali regime has broken into the open. The two ministers primarily concerned by the issue staged two distinct [. [...]
An Orange pill for Tunisie Telecom
Maghreb Confidential understands that Tunis has approached France's Orange to see whether it would be willing to taking control of [...]
Merger in the cards for Orange & TT?
Nobody seems to have an immediate answer to the question of what to do with the 51% stake in Orange [...]
Ben Ali "first marriage" clan under fire
The move to punish persons connected with the past regime has spread to all members of the clan of ousted [...]